:( I was a bit of a slacker last night. I really wanted to blog one anime post each day this week as an attempt to getting back on track. But yeah didn't happen for a variety of reasons. I can't be killing my readers with shock though right? Yeah I will go with that.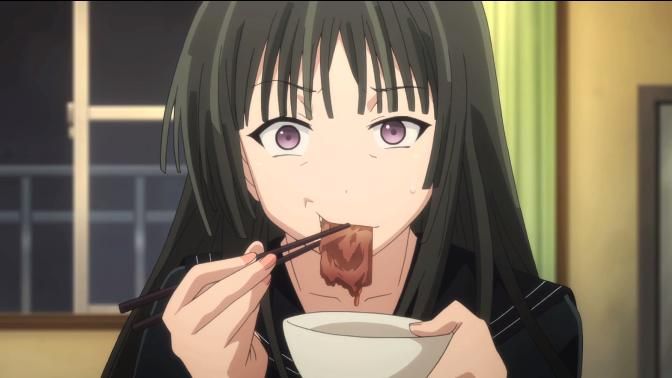 How dare you ruin my meal!!!!
But now that almost every single piece of laundry has been done in my house I can sit down and get something accomplished today. Well something blog wise because hello laundry for two people is actually laundry for a family of 6. Or it feels like it. So a family of 6 probably has enough laundry for 10 people and so on and so forth. A job that never ends. Up now though is Black Bullet episode 5. Spoilers for Rentarou making a new little friend who will probably die in a horrible way.