You would think with my special addictive personality I would have no problem drinking coffee. But I have never had coffee (or beer..) in my life. Sometimes I wonder if I would be more productive I did. Like wake up in the morning and have a cup BAM get things done. Instead I am slugging my way through life. Still down about the job loss obviously. I can really see how this can weigh on people, causing them to go into depression. XO But I don't think I need to start drinking coffee. Not only is it expensive but...yeah I rather eat my calories than drink them in a drink that doesn't taste that great.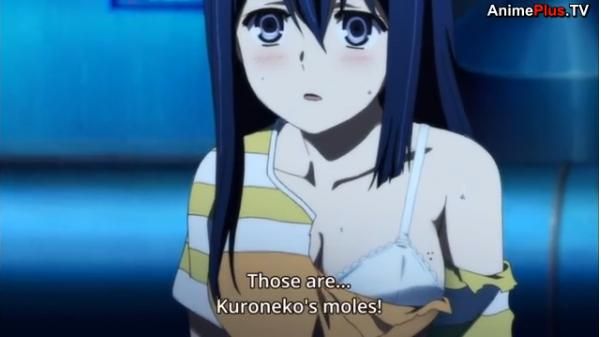 MOG SPOILER ALERT! Who saw this coming?!
So I shall power myself up with pudding!!!! Wee chocolate pudding help me stay away right now. We got anime posts to get through. Up now is Gokukoku no Brynhildr episode 3. Spoilers for pills, people acting like pills, and "colds" aka blood all over the place.