Hello there lovely readers! It is time to continue on with more Japan pictures. XD If you haven't seen enough yet....Since I love Disney I decided to start with Day 15 of our trip. So far I have reposted getting into the park and the Easter Wonderland parade.
A difference from the the Disney World I am used to and Disney Tokyo is that you can get to the different lands directly from the World Bazaar. The Disney World I am used to empties into the main hub in front of the castle. This is probably why we didn't get a day time picture of the front of the castle. We never walked that direction. Oh well, more for us to do next time we go to Japan. We have saved....$140 so far! WOOHOO!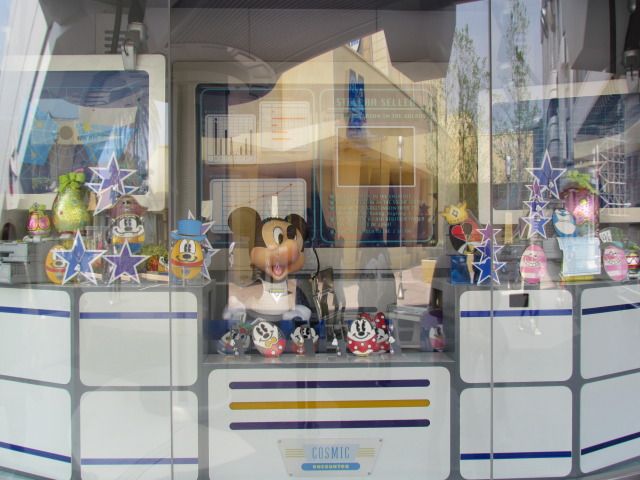 I believe this was the Easter Egg Hunt challenge sign up area? Only I didn't know it at the time and I don't know if it was up when we went. So we did not part take in its loveliness. But for locals who can go all the time it sounds like a fun thing to do in a familiar park. XD For us apparently we had too much to see anyway to do the Egg Hunt. Yeah that is what I will tell myself.

So instead of going to the castle the husband and I went right. Onward to Tomorrowland!