Hello there my lovely readers. I do apologize for the lateness/randomness of all my posts lately. Work. That is all I need to say. Energy and positivity has been hard to come by lately. Maybe I will just ignore it all and focus on the fun that is blogging/snarking anime shows. Or shopping. Spending money on fun things is always positive right?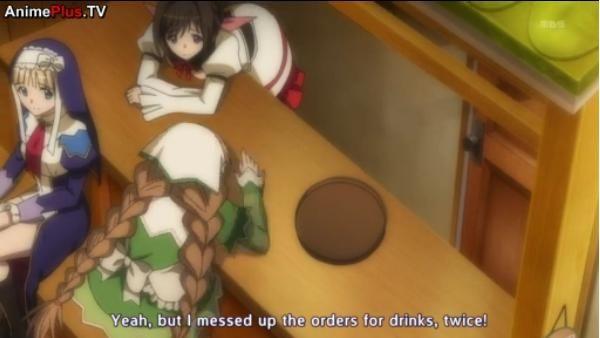 I wish my coworkers would only mess up twice a day.
Now that is everyone is all up to date in my crazy business (because that is why you come to this blog right?) it is time for more anime! I keep on blogging Shining Hearts: Shiawase no Pan because….it doesn't require much brain power if you know what I'm saying. An easy show. Of course with all my crazy theories I am probably making it more complicated than it needs to be. In any event episode 8 of this show. Spoilers for every single person washing up on shore!!!!