Hello there Duffy lovers! Or anime lovers. Everyone lovers!!!! According to mom some time this week is take your Teddy Bear to Work day. A lot of different days flying around. I guess when you make up a holiday and it doesn't have a greeting card attached to it a lot of people pick and choose what day it is. So sometime this week is what we are going with...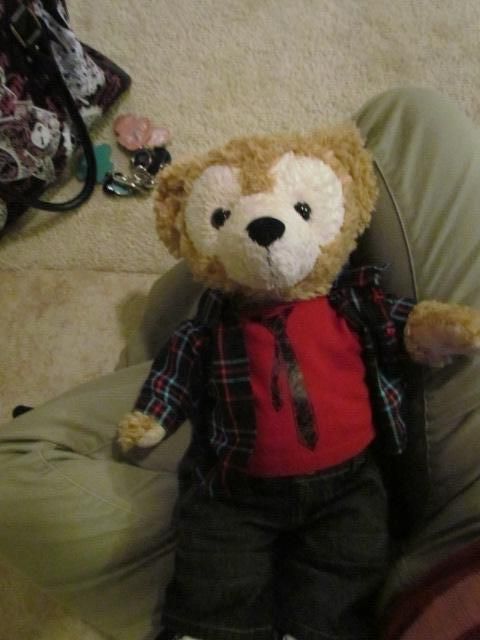 Time to get me dressed so we can go to work!
Even though mom takes me to work almost every day anyway....she couldn't pass up a day made especially for me. XD Photoshoot here we come. So "on to work we go". Should we sing too? Wait work is work and not fun? MAN!