Today will be the night of posts. XD I hope I don't break anyone feeds too bad. This will be post 2 of 6. Then it will probably be pillow to head time.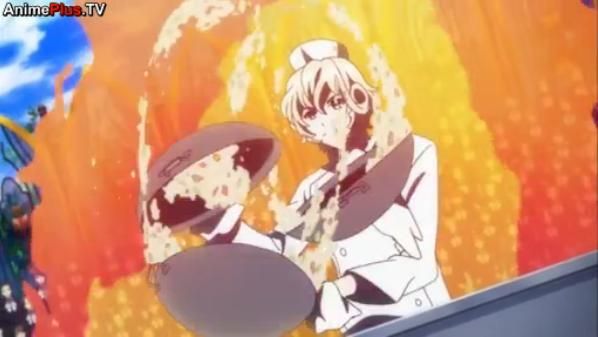 Cooking is not fun, this episode is a lie!!!!
Even though I wanted to jump right into the new anime season I realized I need to finish what I started. That means finish the Summer 2013 anime. I got really behind on Makai Ouji: devils and Realists because the series was making me frustrated. But I kinda wanted to see how it ended. So here is episode 10. Spoilers for...special.