YAWN!!! So sleepy. Why do I wait until the last minute to do everything? So behind in my life. The good news is (well for anime) that the next Disney trip isn't until after Thanksgiving. Disney World is tons of fun but really eats into blogging time as Orlando trips are an internet free zone. XD Gotta learn to balance work, fun,...and more fun?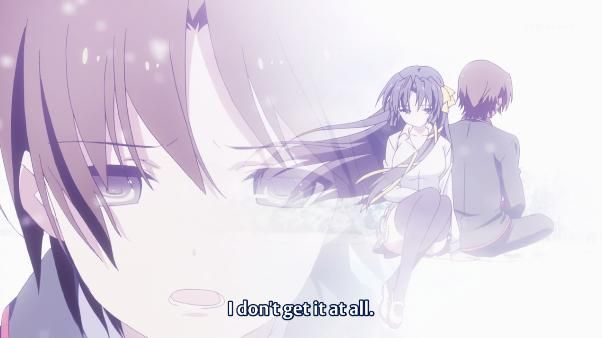 My face the entire episode.
While I learn to do that here is another episode from Little Busters Refrain. Episode 3 and Riki has already lost his mind folks. Not a good sign for this season.