Hello there my lovely readers! Time is slowly ticking by. Soon it will be Thursday and I will be required to spend about 9 hours in hell. Woe is me. :( It could be worse……I think. XD I guess I should say WOOHOO it is September. Soon it won't matter than my boss hasn't fixed the AC since May. Soon it will be cold (aka 70 degrees). Besides I like to have fun and fun requires money. So onward I will go to work, kicking the entire way.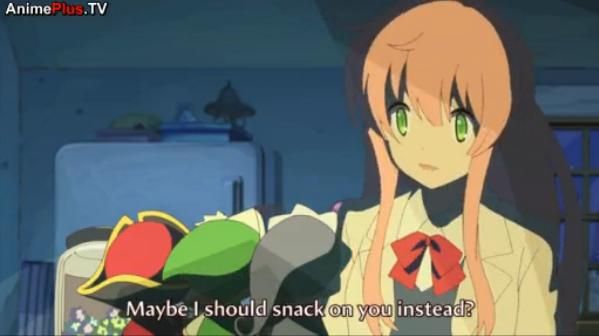 Surely this is how one makes friends with new people. SURELY!
Kira is trying to distract me from my mission to blog all these episodes tonight. She shall not win!!! Up now is Jinrui wa Suitai Shimashita episode 10. Spoilers for this..…actually being episode 1.