Post number 5 of the night. I am going to reward myself with some ice cream. Since, you know, currently it is not freezing cold outside. That might change tomorrow or in the next hour. That polar vortex thing was crazy yes? I know since I live in Florida I didn't get hit that hard or suffer that much. But we Florida people aren't equipped for 19 degree weather. Layer? What layers? How does one wear more than one pair of socks at a time? I can't wear gloves the entire time at work. Just...just no. I will eat my ice cream for now in case there are more cold times to come.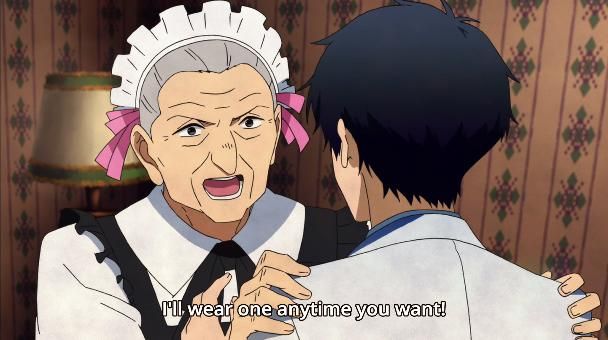 The only thing you need to wear is a paper bag on your head. Not a school girl uniform!
What is up now besides cold weather? The new anime series Hamatora. You know, if the X-Men weren't quite so amazing and had more realistic proportioned bodies. This sounds like fun yes?