Hello there my lovely readers! It is the year 2014 already. I know I know it is the 8th already. X__X How was it New Year's Day just a week ago and Christmas 2 weeks ago? Crazy. Goodbye holidays hello January, time of the cold.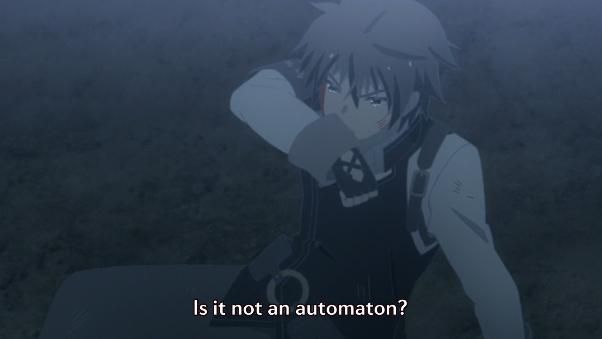 So...there is a difference?
As I huddle under a blanket and try to find some hot cocoa it is time to post some anime episodes. You know, the ones left over from last year. XD I guess there is still some 2013 left in me. Up now is Machine Doll wa Kizutsukanai episode 12. The last episode from this....special series. Spoilers for everything just...being so happy and skippy and not really covering much of anything.