Post 2 of the night. I needs to hurry though. Tomorrow I have to work all day alone. :( The co-worker needed the day off and since the main store rather set themselves on fire than send anyone to fill in I get to work all by myself. I get Friday off in exchange which means three day weekend at Disney World for the family but still. Bleh. Gotta go to bed in less than an hour since I am not a...morning person to say the least.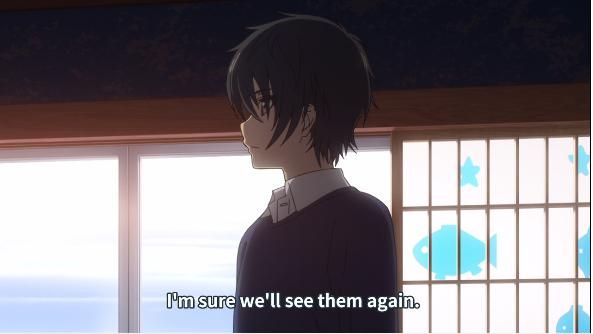 Well I hope so or this would be a seriously downer series.
So what is up now? The only anime left over from the 2013 season. Nagi no Asukara episode 14 ya'll. Spoilers for Chisaki...being the main character....ugh.