RUN! It's the walking dead! Behold I am Zombie Tenchi rising from the grave to bring you a heap of new posts. Because that is what zombies do. They watch 8 anime episodes at once and start blogging and watch more shows and never finish anything for almost an entire month. X___X Like the last post was on Halloween and now it is almost Thanksgiving. I have been a bad little zombie blogger. Please don't give up on me and all my lateness.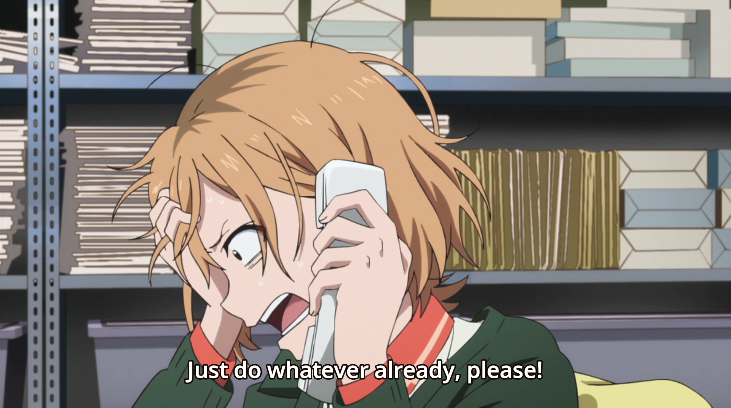 Anime=Where dreams come true!
I have finally sat down and finished MOST of the anime posts I stared. I have 1.5 episodes to go...on things I started. Yeah a bit behind on everything. But I am assuming that the new Pokemon game is going to enter my life soon so if I want a chance at catching up before Christmas I figured I better do it now. So let's get started with Shirobako episode 3. Spoilers for.....one facial expression adding a week's worth of work.