SHHHHH! We will just pretend this post was up on Thursday like I said it was going to be. Pretend folks. Pretend with me. XD Also I have watched the last of my maybe animes of the season. I might have to watch it a second time as apparently I wasn't following it very well or it was just confusing to me a nonJapanese person. So I am slightly caught up? Oh wait the manga store anime has episode 2 out already? GREAT! Go me!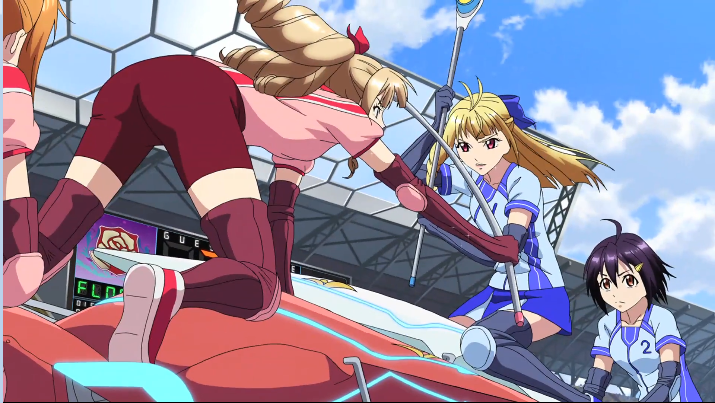 Soon the main character will be riding something else....wait that sounds really naughty. X___X
But for now have a new anime post. One before dinner time! Shocking isn't it? Here is episode 1 of Cross Ange.....and a lot more words. Spoilers for a lot of evil people and no one to really root for yet?