I know I know folks. I know what you are going to say. How can I be so behind on anime but still make an effort to watch this show? I have no idea. I really don't. Maybe I think it's a train wreck and I can't look away? I want to see how bad things can get? I want something to complain about? Who knows with me.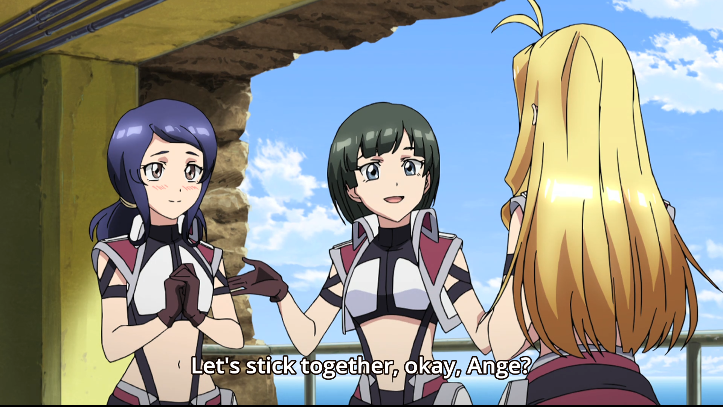 So how long do you think this togetherness will last? Spoiler alert...not long at all!
What I do know is that I need to get some more posts up tonight as it is October and I barely have any posts this month. Such an empty little month this October. Up now is Cross Ange: Tenshi to Ryuu no Rondo episode 2. Spoilers for Ange being in denial and hell at the same time.