Is everyone enjoying the holiday season? Of course I am talking about Halloween time and how there are lots of scary/horror movies on TV. I would like it a bit more if some channels stopped repeating the same movies over and over again and showed some other movies but still...I like all these kind of movies. Horrible or not. This may also be keeping me from blogging on time as I get so engrossed in these repeat movies and POOF it is time for bed already. Silly me.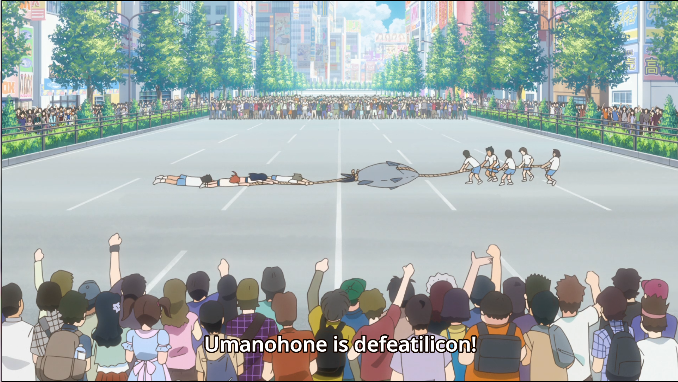 Tuna tug of war. DUH FOLKS!
Before you bundle the kids (or yourself) up in costumes have some more anime posts. Up now is Denkigai no Honya-san episode 2. Spoilers for....very questionable games.