Um...i forgot what blog post number I am on for today. XD 5 maybe? I shall post this one and see about to dinner. Then I will organize what I have left to do on some more random posts and go from there. Or you know...watch more anime and have tons of half finished posts for next week WEEEE!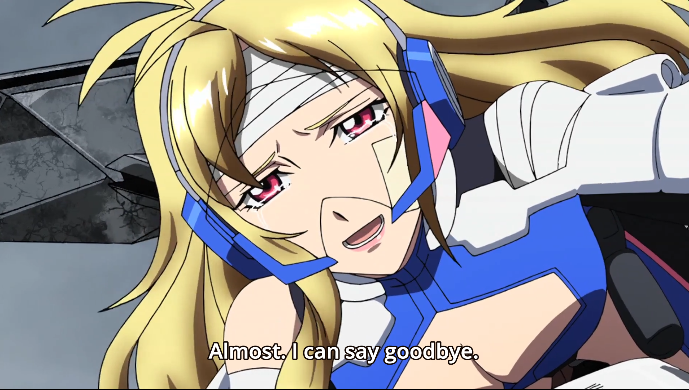 I would want to say goodbye too if this was my future.
Before I eat the noms though here is another anime post. Up now is Cross Ange: Tenshi to Ryuu no Rondo episode 3. Gosh animes have such long titles. Anyway spoilers for Ange needing a shovel because she just keeps digging herself a bigger hole every time she opens her mouth.