Thankfully for anime blogging today soccer/fotbal was not an amazing spectacle of fail/awesomeness that it was yesterday. Which is good because a lot of countries take their sport so seriously they RIOT after games. Like hello burning buses because you lost a match during a sporting event? Just no. It's just a game people, calm it down. None of that happened today which is a good thing for my ability to get things done around the house. No goals, overtime, then penalty kicks. Oh and it rained because the tears of a nation washed over them. Craziness.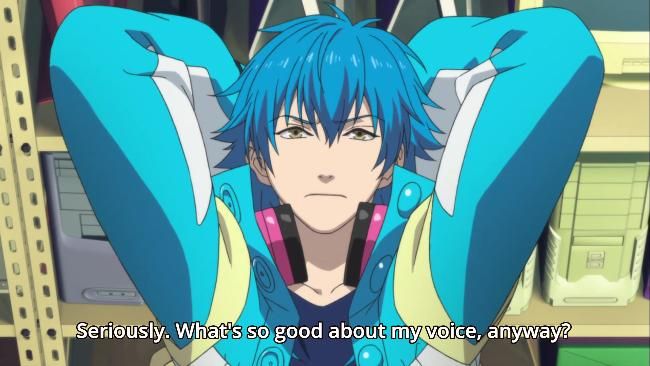 Aoba setting up the fact that everyone finds him adorable.
But yes anime got done today folks! Plus I downloaded the last of my maybe animes for this season so go me!!! So....sorta productive. Up now is DRAMAtical Murder episode 1. Spoilers for the main character keeping all his clothes on...for now.