Hello there people who like the internet, cute bears, and slightly blurry pictures. It is I Duffy the Disney Bear. How is everyone's day? I hope it was full of sugar, fun, and not working. Scruffy's mom didn't have a great day at work. Something about not being tipped on three tables. :*( Doesn't sound like fun to me.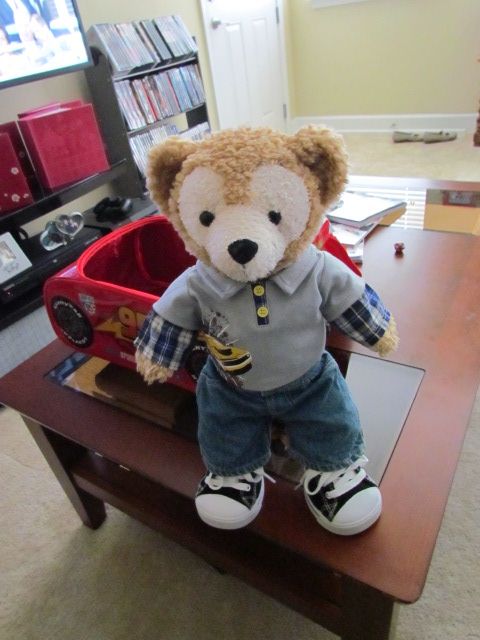 Let me get my area all set up for this EXCITING match.
Here at our house we all got ready to watch the finals of the World Cup match. The World Cup is when lots of countries get together and play soccer for an entire month. Well here where I live it is called soccer but most people on the TV call it soccer. Mom and dad got very into the events and I usually watched from my usual sport on the couch when they cheered or booed people on. But today I decided since it was the last day to watch from my special Cars seat. I can pretend I am in the stadium with all the people crying and wearing outfits too!