I think I lost track of what post I was on tonight. XD Despite it being the Super Bowl there are tons of movies on TV. Good for trying to blog and clean my house. It's weird how tiny little chores can add up and how quickly you could have gotten them done quite a while ago but you didn't. Procrastination in the name of game at my house. XD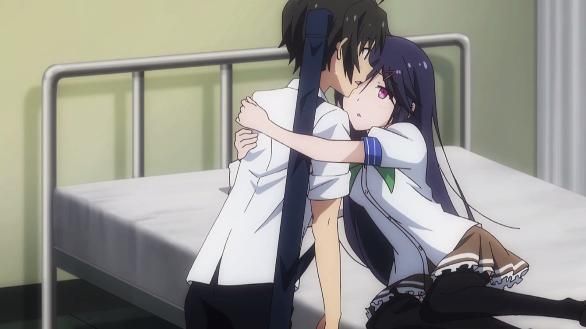 This actually...ends the way you expect it to with a little twist.
Which is that the title of this post. Procrastination by Tenchi. I watched Mahou Sensou episode 1 the week it came out. This post was supposed to be a warning to everyone not to watch this show. XD Now I fear I am much too late to warn anyone. So...I guess I will just post this since it is sitting in my folder. Mahou Sensou episode 1 here folks. Spoilers for it sucking.